Last Saturday, we attended the first ever Paradice Board Game Convention in Worthing, UK. The event drew players and creators from around the country down to the south coast for a day of board gaming, role playing, and stall browsing.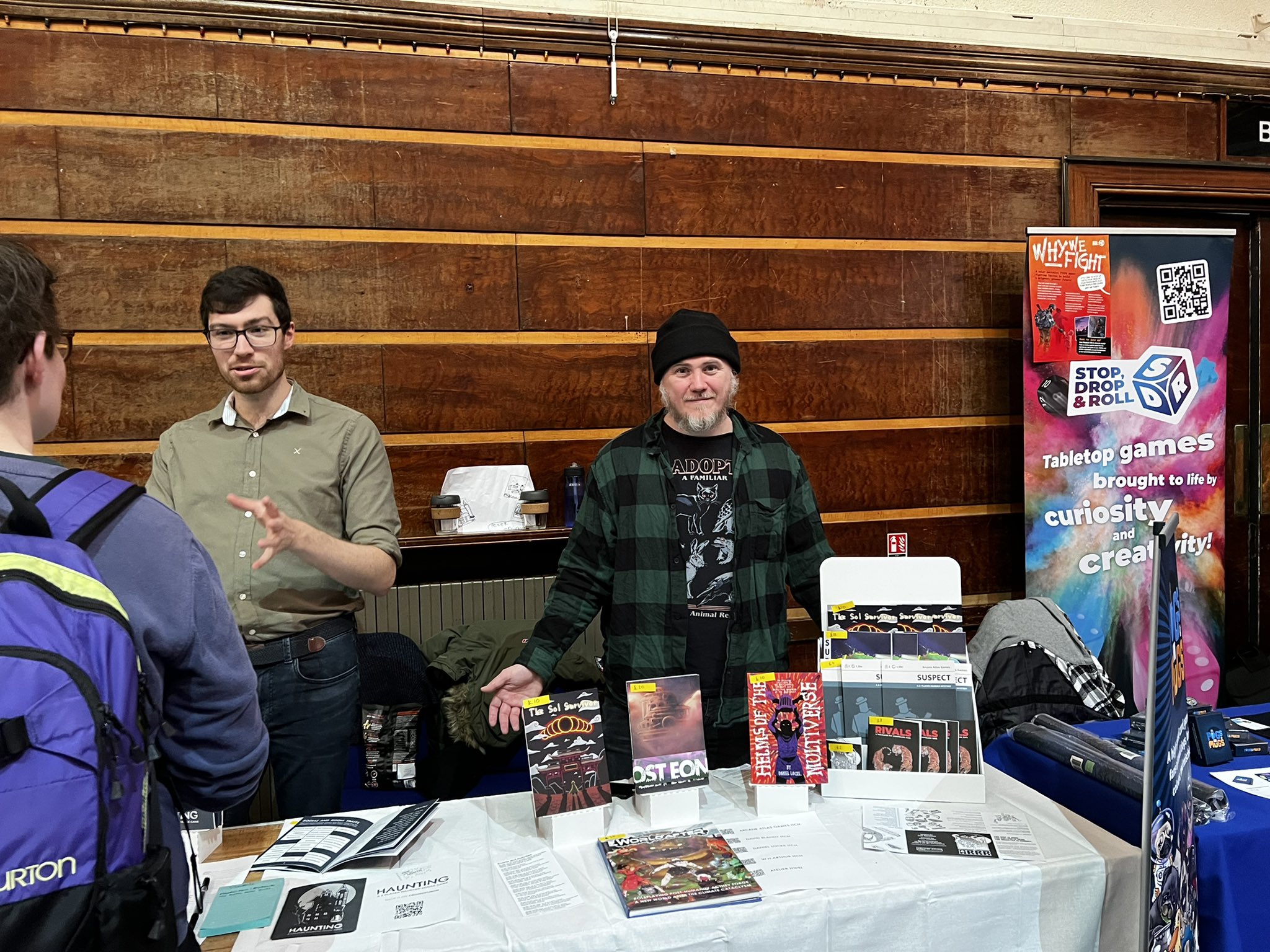 Sharing Our Games
For this event, we set up our first ever trade table and sold print copies of both our games and the games of other Brighton based designers. We had an absolute blast meeting people, talking about game design, and being able to share our games with other table top enthusiasts.
It was really great to see how many people responded to the idea of solo and two player games, as opposed to the long form, group role playing that many people are used to. There was a lot of interest in how smaller role playing games can faciliate storytelling and how to to make TTRPG games more accessible through a smaller player count.
Community Haunting
On the morning of the convention, we also launched our crowdfundr campaign for HAUNTING, our 2-player Haunted House game. To celebrate, we brought a test print of the game to the convention, along with a giant A3 print of the house drawing sheet, and played a community version of the game.
We had some great entries, including a blacksmith that moved in to find there was a living ceiling that haunted the space above their bed.